Mid-Week Connect 
Do you have anyone to share life with during the week?
In a time with more isolation and the closing down of society loneliness can start to appear. That is why we want to meet up with everyone who wants to join us for a Mid-Week Connect on Zoom. We will share a short message and then we will talk together and pray for each other.
For the next 3 weeks during Christmas and New Year we will meet every Wednesday at 7.30 PM
We are going online for the rest of December
Due to the rising number of infected with Covid-19 and the new recommendations from the government we have chosen to stop our physical meetings for the rest of December. Instead, we are going to have some new, different, and cozy online services for the whole family at 10.30 AM every Sunday.
The link will be posted here on our website and on our Facebook site.
We are looking forward to sing in Christmas with you
No one should be alone Christmas Eve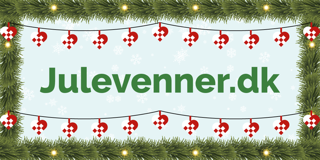 You can sign up as a Christmas host or Christmas guest at julevenner.dk which is a shared initiative by Boblberg and Red Cross.
As a host you can make difference for someone who might be alone. As guest and host you can experience a different Christmas with new traditions, good food and spend a cozy evening with great people.
If you have an extra seat around your table or are you looking for a cozy place to spend Christmas Eve, then sign up at julevenner.dk and find your Christmas friends. It is free and a lot have already signed up as Christmas hosts or Christmas guests.